A Collaborative Approach to Investing
Our team has significant aviation finance experience with deeply-rooted connections within the industry. Many of the members of the team have a long and successful history of working together. Our team has proven ability in sourcing and capitalizing on dislocations and inefficient markets across the globe and during various market cycles. One of our many strengths lies in our team's collaborative approach to investing, each team members' ideas and opinions are encouraged and considered.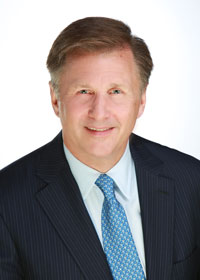 JAMES RAFF
James Raff is the Founder and Chief Executive Officer of RPK Capital Management. Mr. Raff founded RPK Capital in 2004 with the acquisition of 18 commercial jet aircraft from AWAS (a subsidiary of Morgan Stanley). Mr. Raff is responsible for overseeing the portfolio construction and portfolio management functions of the firm; these responsibilities include leading the structuring and closing of all transactions in addition to overseeing the aircraft portfolio. He also chairs RPK's Investment Committee. Mr. Raff has leveraged his 25+ years of experience to make RPK Capital a recognized partner in the aviation finance industry. Over the firm's history, it has conducted transactions for over 50 aircraft and has allocated approximately $700 million in capital.
Prior to founding RPK Capital, Mr. Raff was a Managing Director at BTM Capital. While at BTM Capital, he specialized in the acquisition and leasing of commercial aircraft and developed a CDO for Enhanced Equipment Trust Certificate ("EETC") bonds. Prior to joining BTM Capital, he was a Managing Director, Head of Aircraft and Portfolio Acquisition at Republic Financial Corporation. At Republic Financial, he was responsible for the origination and management of aircraft and portfolio acquisitions. Mr. Raff also worked for Northwest Airlines negotiating the equity terms and conditions on aircraft and aircraft leases for placement into an EETC public financing structure.
From 1985-1995, he was Vice President of the aerospace department at ABN AMRO Bank, where he arranged the financing for over 80 aircraft the value of which exceeded $5 billion. In addition, Mr. Raff was instrumental in developing the Bank's aircraft securitization programs including financing aircraft through the utilization of a commercial paper conduit. During his tenure at ABN AMRO, he was also the "agent banker" for several airlines and defense contractors. Mr. Raff began his career with Mitsui Manufacturers Bank in Los Angeles, primarily financing commercial real estate.
Mr. Raff received his MBA from the University of Chicago. He received a B.A. in Economics from University of Richmond. He also holds a Diploma in Real Estate Investment and Analysis from New York University.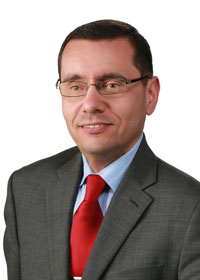 ELSHAD GARAYEV
Elshad Garayev joined RPK Capital Management in 2015 and is Director, Chief Financial Officer. He has extensive experience in lead finance and corporate governance roles in aviation and energy industries. Elshad focuses on all corporate finance matters including, tax and accounting. Prior to joining RPK Capital in mid-2015, he was the Regional Finance Leader for India, Middle East & Africa and CFO for a Boeing International Support Systems (BISS) company (2010-2015) and Corporate International Finance lead for statutory accounting compliance (2006-2009) for The Boeing Company. Elshad was with The Boeing Company for nine years. Prior to his tenure with Boeing, he served in accounting capacities and as Lead Financial Analyst for BP's Chemicals and Exploration & Production operations in the U.S. and internationally for ten years.
Mr. Garayev received his MBA from University of Houston. He also received an M.S. in Mathematics from Baku State University (Baku, Azerbaijan). Mr. Garayev is a licensed Certified Public Account in Illinois. Mr. Garayev is also a Chartered Alternative Investment Analyst (CAIA) charterholder.  In addition, he holds his FINRA Series 65 license.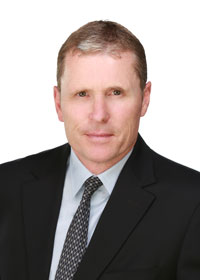 PAUL REDMAN
Paul Redman joined RPK Capital Management in 2005 and is now the President. Mr. Redman oversees the origination, management and trading of commercial aircraft, which are subsequently included in the firm's portfolio. He is a member of RPK's Investment Committee.
Prior to joining RPK Capital, Mr. Redman spent seven years with Republic Financial Corporation. At Republic Financial, he focused on the origination of aircraft transactions and finance. Mr. Redman successfully traded all the aircraft he oversaw during his time with the company. Mr. Redman has extensive global bankruptcy and aircraft repossession experience gained over his many years of aviation experience.
In 1994, Mr. Redman moved to the United States joining Pegasus Aviation, a San Francisco-based aircraft leasing company. He was an originator of aircraft and finance at Pegasus. In 1989, he began his career in aviation finance, joining Security Pacific EuroFinance, London as Vice President. Initially, he was responsible for marketing financing options to a variety of airlines, aircraft investors and aircraft leasing companies. In the early 1990s, his focus shifted to the management and sale of the Bank's aircraft portfolio.
Mr. Redman began his career in 1982 as a Management Trainee with National Westminster Bank in London. He holds an M.A. in Financial Services from the Institute of Banker's Program at Sheffield Hallam University.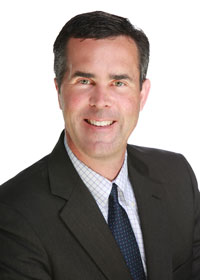 RANDY HEINIG
Randy Heinig is the Chief Compliance Officer at RPK Capital starting at the firm in 2015. Mr. Heinig leads all aspects of the compliance program including implementation and oversight of the firm's policies and procedures. Prior to joining RPK Capital, Mr. Heinig most recently oversaw the day-to-day compliance functions of Ennis, Knupp & Associates, Inc. (Hewitt EnnisKnupp), an affiliate of the Aon Company, one of the nation's largest institutional investment consultants with more than $1.25 trillion of assets under advisement as of mid-2014. He also managed the full range of compliance and the regulatory needs for its outsourced chief investment officer (OCIO) business with more than $30 billion of assets under management allocated to more than 20 different sub-advisors as of mid-2014.
Prior to his work at Hewitt EnnisKnupp, Mr. Heinig practiced corporate and securities law with Winston & Strawn LLP, and Barack Ferrazzano Kirschbaum & Nagelberg LLP, both in Chicago, where he played an important role in numerous merger and acquisition transactions, corporate governance restructurings and securities engagements.
Mr. Heinig received his J.D. from Yale Law School, where he was a John M. Olin Fellow in Law, Economics and Public Policy. He also holds an M.A. in American History from University of Notre Dame. He received a B.A. in History and Philosophy from Wheaton College. Mr. Heinig is licensed to practice law in the State of Illinois.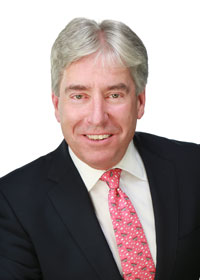 KARL BRÜNJES
Karl Brünjes joined RPK Capital Management in 2008 and is Managing Director, Deal Origination. He is responsible for building strategic relationships with aircraft manufacturers, leasing companies, airlines, banks and financial institutions that result in the trading of commercial aircraft. He is also a member of RPK Capital's Investment Committee. Mr. Brünjes is based in London, UK.
Over the last 25 years, he has been responsible for transactions involving an extensive array of clients including, airlines, governments, banks and financial institutions in over 25 countries across the globe. From 2000-2007, he established and was Head of Republic Financial Corporation's European office. By 2003, the majority of Republic's aircraft transactions were originated and financed through the European office; these transactions included a number of sale-leaseback transactions for A340, B757 and B737 aircraft. In addition to his time working for Republic Financial, Mr. Brünjes has held senior roles with Fortis Aviation Group, IBA Group and AerCap.   Before embarking upon a career in the aviation finance sector, he was an officer in the British Army.
Mr. Brünjes received a B.A. in Classics (with Honours) from London University. He also trained at the Royal Military Academy Sandhurst. Mr. Brünjes is the Vice-Chairman of the Aviation Club of the UK.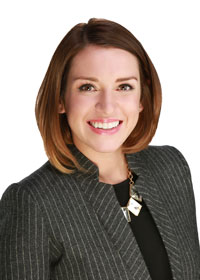 CHANTAL CORTEZ
Chantal Cortez is the Office Manager at RPK Capital Management. She is responsible for supporting company operations by implementing and maintaining office systems, procedures and clerical functions. Prior to joining RPK Capital in 2014, Chantal was a licensed Broker and New Business Case Concierge Team Leader for The Life Insurance Center, LLC based in Littleton, Colorado. In 2008, Chantal began her Management career driving sales through visual impact as a Merchandising Presentation Supervisor for various luxury retailers throughout Colorado. Over the course of her career Chantal has received numerous awards for her sales achievements and customer service skills including "Employee of the Year" and "Best Customer Service in Cherry Creek."
Education:
Studied Hotel and Resort Management at Metropolitan State University of Denver
Certifications/Licenses:
Life Insurance Certification – State of IL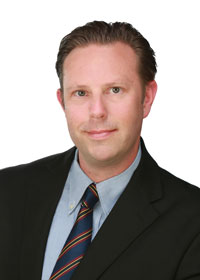 RUSSELL CHRISTOPHER
Russell Christopher joined RPK Capital in 2011 and is Director, Deal Origination. Mr. Christopher focuses on marketing RPK's financing capabilities as well as deal origination by building strategic relationships with airlines and original equipment manufacturers. He is a member of RPK Capital's Investment Committee.
Prior to joining RPK Capital, Mr. Christopher served as a Vice President at GAAM UK Pty Limited, an Australian private equity firm with a portfolio of mixed commercial aircraft types. His responsibilities at GAAM included the portfolio strategy, execution, remarketing and reporting thereof to shareholders. Additionally, from 2007-2010 Mr. Christopher was the Vice President of Aircraft Sales & Leasing at the private equity firm, First Greenwich Kahala, Ltd. Mr. Christopher also worked for Republic Financial Corporation as Director of Origination, where he was responsible for deal origination, finance sourcing, and the development of new airline customers throughout Europe, Africa and Middle East. He also spent four years at Focus Aviation as an Aircraft Sales Manager (Americas).
Mr. Christopher began his career in aviation in 1994 with Informa as the Commercial Director of Aerospace Publications, where he was responsible for all sales revenue for advertising and sponsorship across the various aviation titles.